One call changed it all for BIG winner Bonface Ooko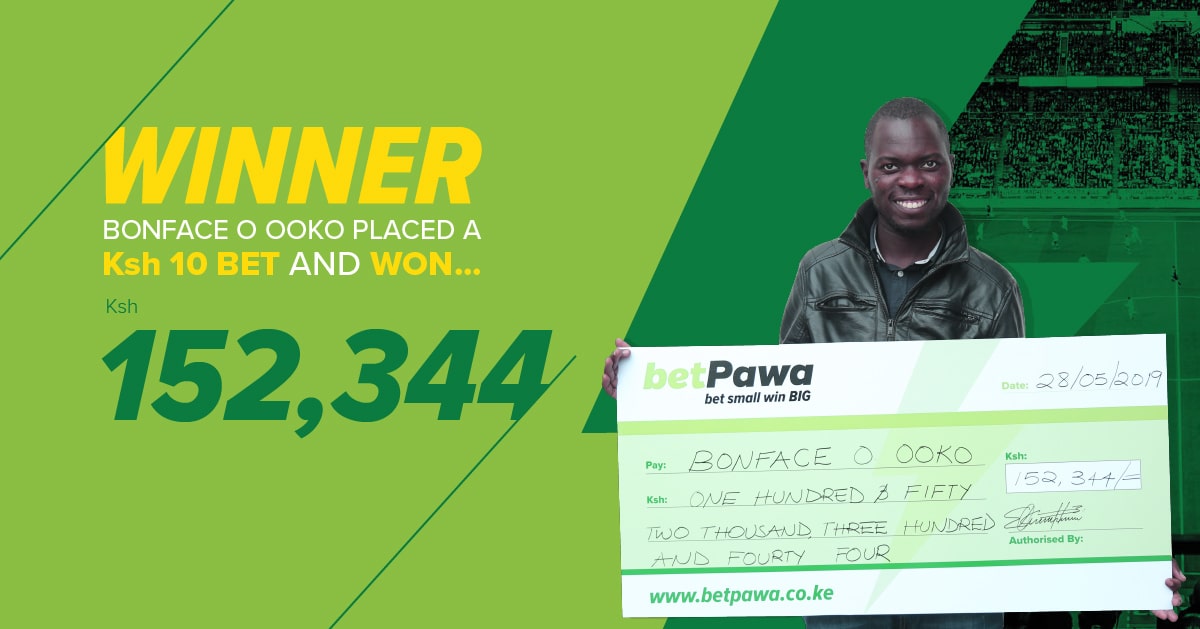 Charlton won in the 94th minute, Roma in the 89th, Goztepe in the 84th and Inter in the 81st. Gimnastic scored three goals in the final 12 minutes to recover from 3-0 down at home to Elche.

All of those late strikes helped Bonface Ooko turn KSh10 into KSh152,344.04, because the cyber cafe worker had included each result in his inspired 20-leg bet.
However, the Nairobi native was unaware of how dramatic his victory was. In fact, he didn't even realise that he'd won.
He said: "I was at work assisting a client then the call came in and I was shocked. I had to confirm by myself and that's when I saw it and, to be honest, I haven't told anyone about this win. It's still unbelievable."
Thankful for high crazy bonuses
Bonface has been a betPawa customer for two years, initially being introduced by a friend.
He said: "I like betPawa because of the high crazy bonuses when you place a multi bet. You bet on 10 matches and get a 50% bonus."
The bonus he activated last weekend was even bigger than that. For bets with 20 legs or more, we offer a 100% win bonus, which doubled his winnings from KSh76,172.02 to KSh152,344.04.
Next stop KSh1,000,000?
Bonface intends to use his winnings to go back to school and study computer networking, but those aren't his only grand plans. "I want to win KSh1,000,000 on a multibet," he said.
The strategy behind his success is a combination of trusting his instincts and analysis based around current form, head-to-head records and goal probability.
Want to win BIG like Bonface? Register with betPawa.
What is betPawa's no minimum stake? betPawa offers its customers with the genuine chance to bet small win BIG by allowing users to bet as little as Ksh.1.
What is betPawa's win bonus? betPawa offers the best win bonus in Kenya, allowing users to win up to 100% extra. With 50% for 10 correct picks and 100% for 20 correct picks or more, meaning you get much more in return!
betPawa is the easiest way to bet online securely. Not only do we offer the best odds, no minimum bet and win bonuses, we also provide 24-hour support to customers who need it.
Are you the next winner? Visit: www.betPawa.co.ke